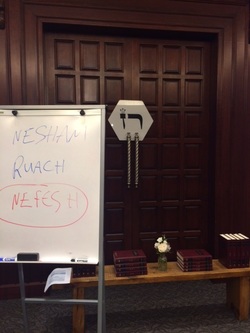 This past week has been one exciting week for the world! The month of Gemini entered bringing us a lighter month, giving us the opportunity to dig deeper within, release what doesn't serve us, manifest new beginnings, new love, new career and forgiveness. We are also in the 7th week of the Omer which is about having the strength in owning our leadership, and now we will enter the holiday of Shavuot this Saturday evening.

This week's Zohar class was about Shavuot. My teacher Eitan Yardeni was filled with light when explaining the meaning behind Shavuot and the real meaning behind the Tree of Life.
Shavuot is a cosmic opening from which we can draw endless blessings. The connection of Shavuot allows us to envelope ourselves in supernal Light - a Light that comes directly from Keter, the topmost Sefira in the Tree of Life. Through an all-night study and work to cultivate our consciousness, we call the supernal Light and draw more and more of the purifying energy of Keter. As we listen to the reading we attract the supernal Light.

Eitan explained that on the Saturday night of Shavuot if we scan and study the Zohar all night without sleep, we will be protected and blessed for the entire year. In order for all this to occur he wanted us all to understand the gift of Shavuot, which I will now share with you!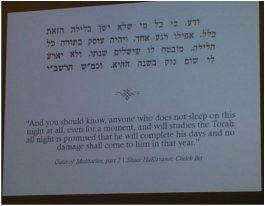 Shavuot is referred to the 7 weeks of Omer. Which is also connected to the lower 7 levels of the Tree of Life.
The past 7 week's energy were each attached to the corresponding level of the Tree of Life.
Now we will learn how it all comes together. We can draw all the Light from the Tree of Life.
There are 10 levels in the Tree of Life:
Keter
Chochma
Binah = The 50th Gate Tree of Life
Chesed
Gevurah
Tiferet
Netzach
Hod
Yesod
Malchut

Most people have an understanding that the Tree of Life means knowledge. But in reality it does not.
The Tree of Life is a consciousness. It's the elevation in the 50th gate which is Binah consciousness.

We are no longer controlled by the perception of good and bad. We eventually reach the Tree of Life reality where there is no duality of good or bad.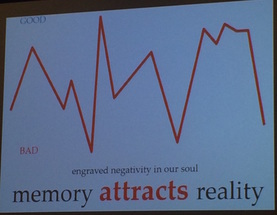 Our soul has 3 parts: Neshamah, Ruach, Nefesh. Nefesh is the lower part of our soul.
In Nefesh there are memories you are unaware of from a past life. If you experienced betrayal or hurt in a past life, in this lifetime it's still stuck inside of you, your soul, your cells and you will attract that energy from those memories that will manifest into reality. This is why you experience and co-create certain lessons in your life now.
We protect our own pain without even knowing. If you fight with someone don't take it personal if they act selfish. They didn't know and were protecting their own pain.

When we have true certainty (certainty not being from knowledge but from consciousness) and know that everything even what seems bad is actually good for us, we are set free!
That's what Shavuot is! Having that certainty is what Tree of Life is all about. Tree of Life consciousness.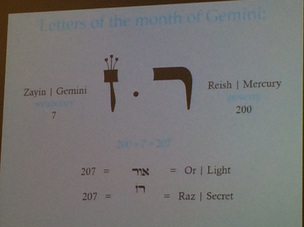 When we can understand bad is good, everything is from higher consciousness.
The only way to give yourself 100 percent, is to give and to spread love. 100 percent care towards others.
There are 2 types of connection with the light, which is day and night.
Day connection: Represents you naturally feel and see the results.
Night connection: Represents you do the work but you don't feel or see the results.
But when you do the spiritual work and connect to the Light you know it's there.

Eitan explained people do drugs because they can't feel the Light. People that are with the Light, don't do drugs. They don't need it. They have energy from the Light.

Shavuot is the strength of not believing in dark.
So what is the gift of Shavuot? What can we learn this week?
Connecting to the light of immortality. The gift to be able to shift the perception that things are bad to everything is good. Our negative memories are deeply engraved. We need divine tools to shift our negative memories.

We also learned that in this month of Gemini the Light is connected to secrets even through numerology.
There is huge amount of Light in secrets. Why Geminis are all about exposing and keeping secrets.
This month your secrets may be exposed or you may uncover some secrets but before reacting know that there is Light in the secrets. Secrets are Light. They are connected. See them as one.
Shift your perception in having certainty that everything is good!

Well there you have it my bunnies!!! This week, this Saturday and this entire month you have massive opportunity to receive Light, shift your perception and receive endless blessings!
May you all be able to connect to this cosmic opening this Saturday night and receive all the miracles and Light you deserve! May you manifest love, light, happiness, abundance, health, and success! I LOVE YOU ALL!

Namaste Witches!!!!

And remember:
GirlieVegans Do It Better!!!

Love and light,
Leda xxx