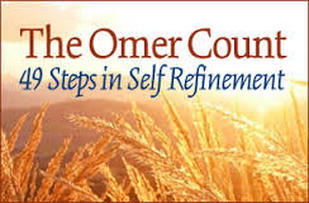 Important spiritual weeks are ahead for us all my friends!
I read Karen Berg's explanation of the energy of The Omer and think it's one the best so I had to share!

The night after the Seder, we enter a 7 week period called the "Omer" which means 49 days of spiritual testing during which we can earn and keep the light we received on Pesach .
Each of the 7 weeks corresponds to one of the 7 lower Sefirot that make up the Tree of Life: Chesed (Mercy), Gevurah (Judgment), Tiferet (Beauty), Netzach (Victory), Hod (Majesty), Yesod (Foundation), and Malchut (Kingdom).

These 7 Sefirot are the channels of energy through which the universe is physically manifest. One of the ways that Kabbalists understand these Sefirot is through the biblical patriarchs and matriarchs who are "chariots" by which these particular cosmic energies are "drawn down" from their potential state in the metaphysical realm to an active form in our physical universe.

During the course of this week we have been making our spiritual corrections on the level of Chesed. The energy of Chesed is mercy and kindness, and the patriarch who draws down this energy is Abraham.
Our goal for the remainder of this week (until Saturday evening when the energy shifts), is to be like Abraham and inject mercy and kindness wherever possible into our dealings with others. Now is the time to be gentle and kind even in instances where we believe toughness and judgment is warranted.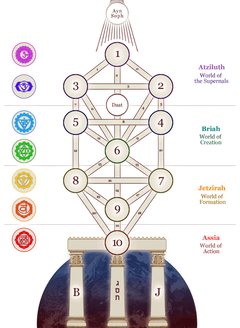 Karen Berg also explained that the chakra that is connected to Chesed is the throat chakra.
Being an energy healer I know exactly what this means. Whenever your throat chakra is blocked it means you are not expressing/communicating yourself or your thoughts properly, you are not speaking up or speaking the truth, and/or gossiping. We always want to be able to have a clear, balance and active throat chakra. Because when it's balanced and cleared we are able to express ourselves in a way that is so effortlessly. We are able to stand and speak the truth and we avoid speaking gossip as much as possible. This is also important for creative people who have to express themselves through their voice or speech.
Release your fear against not speaking the truth. We are all not perfect and we should never expect anyone else to be for that matter. Understanding and accepting ourselves is the key to truly understanding and accepting others.

So this week that we are under the energy of Chesed, truly try to practice compassion towards yourself and others.
Go out of your way to truly listen to the person that is giving you attitude and understand where they are coming from.
Go out of your way to volunteer somewhere, understand the root of the cause and find a way to make it better.
Go out of your way to help an animal in need and help Mother Earth by recycling and eating better.
Go out of your way to love yourself more by letting things go, by releasing fear and trusting Divine Souce.
Go out of your way to love yourself a little bit more by eating a healthy meal and exercising.
This is the perfect time to forgive yourself and others who have hurt you.
A simple act of kindness towards someone else will change your energy and shift your life in ways I can't even describe.

Remember this week until Saturday, April 11th evening time, it's all about compassion and kindness.
Let's pay it forward this week!!!

And remember:
GirlieVegans Do It Better!!!

Love and light,
Leda xxx


Photo Courtesy: Chabad.org, Mysticweekly.blogspot.com