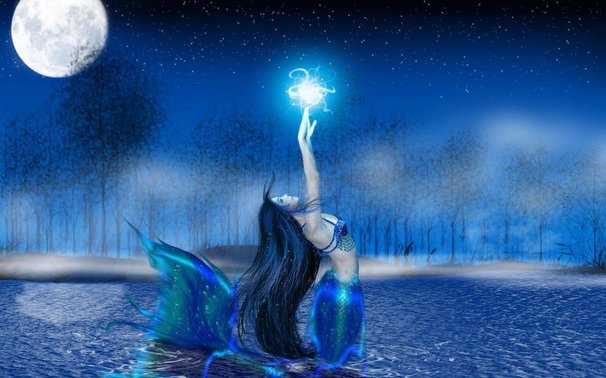 On Wednesday, May 10, 2017 at 5:42pm/
EST
enters a powerful Full Moon in Scorpio.
It is the most powerful Full Moon of 2017. If you read my
New Moon in Taurus
blog then you already know this month is one of the most healing, light filled and transformational months of the entire year! It's all or nothing this month.
The last two months have been so tough on so many people. Every single one of my clients experienced some form of change or transformation in their life. But alas, change is inevitable and much needed. However, for some it's extremely painful. Starting with this Full Moon and moving forward, life is on an upswing for us all!!! YAY! So that's great news! Just be ready to release what doesn't serve you with this exciting manifesting Full Moon.
The Sun is in Taurus until May 20th, Mercury in Aries until May 16th, Venus in Aries until June 6th, Mars in Gemini until June 4th, Jupiter in Libra until October 10th, Saturn in Sagittarius until December 20th and Uranus in Aries until May 15th, 2018.
Venus Retrograde Rx Zone (Pisces) April 15th - May 18th
Mercury Retrograde Rx Zone (Taurus) May 3rd - May 20th
Jupiter Retrograde (Libra) February 6th - June 9th
Saturn Retrograde (Sagittarius) April 6th - August 25th
Pluto Retrograde (Capricorn) April 20th - September 28th
It's a spiritual cleansing this month and everything and anything can happen! Sooo let's get to itttt!!!!
A Full Moon means the sun and the moon are in opposite zodiac signs. The Full Moon is a time of emotional healing, romance, relationships, fertilization and illuminating truth. Under the Full Moon trance is when you take actions towards something you have visualized and desired. By doing such act under the Full Moon, you would be manifesting an idea into a reality, therefore, creating magic! Keep in mind that you must be compassionate with yourself and others during this time because the Full Moon can really bring out the best and worst in everyone. Very intense, emotional and healing energy during a Full Moon.
March and April were the two most intense month for so many people on this planet. A lot of chaos, unexpected changes, anxiety, confusion and emotional moments. You name it, and people felt it! For some people it was the worst two months ever. But now, there is so much to be grateful for! Like mentioned in the
New Moon of Taurus
, this is a powerful month for healing, transformation and, as Kabbalist believe, this is the month with the most radiant light.
This is why King Solomon chose to build his temple under the New Moon of Taurus. He wanted the temple to be filled with the most radiant light! In Hebrew name for the month of Taurus is Iyar, which means "I am God, your Healer".
In Buddhism this Full Moon of Scorpio is called Wesak Moon. Buddhist considered this to be the most powerful Full Moon of the year. This is when you celebrate death, birth and enlightenment all at the same time. They consider this to be the most important Full Moon because everyone will be able to experience a frequency of awakening light that will last a full year. They believe you can tap into pure consciousness. And in order to do so, you must let go of all that does not serve you. It's time for releasing.
Both traditions match to the belief that this Full Moon in Scorpio in the month of May is the most important Full Moon due to all the light and healing. It's important you understand this, because you need to end your negative thought patterns now. This month your thoughts and speech is extremely important.
This is when you release all that doesn't serve you. RELEASE anything and anyone that doesn't serve your highest purpose. Why both traditions are reminding us to understand the power behind this Full Moon in Scorpio.
Part of healing is releasing what no longer serves your spirit and life.
Due to all the light that is shining on you now, being worried about anything makes no sense! Release any fears, worries or concerns at this time. Focus only on your desires and positive outcomes. No need to feel angry, guilty, or regretful. What happened already is in the past. Leave the past where it belongs, behind you. Move forward with a positive outlook that all is well and will be well! This is a time in your journey where you should be grateful!
Worried about finances? Well this Full Moon will be sending financial abundance your way! Give it a few to kick in! After May 18th and May 20th, you will be feeling so much lighter and will be able to enjoy all the nice gifts you so deserve! If you are looking to retire but are worried about finances, fear not! Everything will be working in your favor thanks to this Full Moon in Scorpio.
A lot of you will be begin a new spiritual journey in your life. Your soul will experience an awakening to wanting more out of life than what already is. Allow yourself to go with this flow. Know with certainty that there is something better waiting for you! Always do what you know in your heart is the right thing to do.
Scorpio is a water sign which helps you cleanse anything negative from your life. Allow yourself to release it.
For those that have lost their job or switched careers in the past month, this is because your life purpose is tugging at your soul. It's time to get aligned with what you're meant to do. For those that have experienced heartbreaks or breakups or both, the lesson here is to start letting go of things and people that no longer serve you. Perfect time to write down or ask exactly what you desire in a partner and make sure you start becoming that which you ask for! Because this means someone knew is about to enter in your life!
For those that have uncovered some truth in a painful way, this is a lesson about learning to see your life in a different perspective. It's time to dig deep!
This Full Moon in Scorpio use the moon and the water sign to connect to clarity, cleansing, healing, releasing, detox, new beginnings, facing the truth, understanding the complexity of mysteries, grounding, manifestation and miracles. Let go of anything that is blocking your path: anger, hurt, depression, guilt and fear.
Love is truly in the air this month. So start getting out there and enjoying life because your other half will make their way to you. This is a month of romance! You will feel it more starting May 18th.
Well there you have it my bunnies!!! A fabulous Full Moon in Scorpio ready to help you manifest your desires to the fullest! Anything and everything CAN manifest!!! Think positive thoughts and speak only positive words! This month is your month to create and build the life you always dreamed of! Go make it happen!!!
May you all find love, peace, joy, abundance, health, light, magic and miracles.
Remember to share your light with the world: animals, environment, people. The world needs us now more than ever!
HAPPY BIRTHDAY to all my Taurus family!!! I am a Taurus too! LOVE YOU ALL!
Here are a few goodies to keep in mind this Full Moon in Scorpio and the rest of the month of May:
There are 10 types of negative speech:
1. Evil Speech: This is when you are talking badly about someone. You are creating evil tongue. The same if you are listening to someone speak badly about someone else.
2. Gossip: Another form of evil tongue. Once you gossip you are placing judgment on the person/situation and creating that in your life.
3. Lies: This is a bad curse. Avoid lies as much as you can. Stand in truth. Even if you have to go back and tell the truth and feel humiliated, it's in this process that you break all the negative energy around you.
4. False Flattery: When you flatter someone but you really don't mean it. This is bad because you are manipulating a situation no matter how you look at it. It's coming from having an agenda and wanting to be liked.
5. Nonsense/Silliness: When you say anything just to say, then take it back by saying you were drunk or you were just kidding but unfortunately there was already cause/effect and repercussions involved.
6. Argument: You are creating division and disconnect from the light when you do this. You are inviting chaos into your life.
7. Anger: One thing is to feel anger, that's fine but to express anger with your words is creating major chaos in your life along with negative entities around you.
8. Pride: This is a sign of insecurity. When you have to exaggerate/brag about a good cause or situation to others you just ruined all the good you created.
9. Offensive speech: When you deceive using the power of words, even if you are selling something. This is considered fraud and abuse of power.
10. Causing Embarrassment: When you use the power of words to create shame for someone else. This is the worst of all. It is equivalent to murder.
This moon cycle you are supported by the Scorpio Goddess Isis and Lilith.
Things you can do to honor her:
1. Light a green candle for healing and Mother Earth. (Isis)
2. Light a silver candle to honor her and the energy of the moon. (Lilith)

Taurus is the first sign of the Earth signs. So it's all about financial gains as well.
If you are looking to receive and manifest more money into your life, here is a cool abundance assignment:
1. Take a new check from your check book.
2. Write an amount that you desire to receive. The amount should be enough to make you feel abundant but realistic at the same time. Because this way it's easier to manifest each month and you can then raise the amount.
3. Write the check out to yourself.
4. In the Memo section write "Law of Attraction".
5. Hold the check in your hands. Close your eyes and envision receiving this amount. Add joy to this feeling.
6. Envision the check surrounded with white light.
7. When you manifest financial abundance in the days to follow. Write it down.
​
NOTE TO SELF:
**If you would like to donate to my animal charity foundation
Love City Angels
, click on the button below.
100% of the proceeds are donated to the animals! Visit our website or follow us on social media!
Facebook, Instagram, Twitter: @lovecityangels
Namaste witches, mermaids, fairies, unicorns, starseeds, hybrids, angels, hippies, goddesses and gypsies!!!

And remember:
GirlieVegans Do It Better!!!

Love and light,
Leda xxx

Photo Courtesy: Unknown