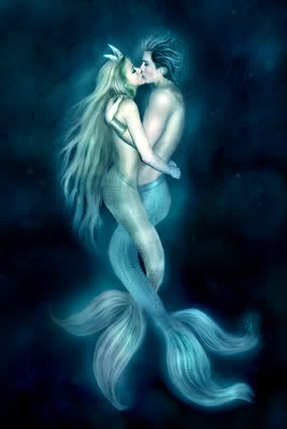 This Friday it's a New Moon, Solar Eclipse, SuperMoon, Spring Equinox and It's a new astrological year. Should I continue?! It's indeed an extremely powerful and magical day! Probably the MOST important day of the year!!!
Friday, March 20th, 2015 at 5:36am
ET
enters a New Moon in Pisces. This New Moon enters at the last ending hour of Pisces. After an hour Aries arrives. Once Aries enters, it will be the new calendar year in Astrology! It's considered a New Year :) So for the next 12 days starting Friday at sundown each day will represent a sign of the zodiac. Friday at sundown until Saturday at sundown will be Aries day, Saturday at sundown until Sunday at sundown will be Taurus, etc...We will have the ability to tap into that sign's energy and correct ourselves from their negative traits that day.
If some of you have been feeling emotional, disoriented, extremely cray cray or if some of you have been feeling positive with a new outlook in life, or changing your thought patterns to a healthier lifestyle, it's all due to Friday's new energy coming in full force.
All my clients since last weekend have been feeling all the emotions I just mentioned. During this time it's perfect to get a healing session done. Energy healing is so powerful and much needed during transformational energy like the one we will have on Friday in order to keep us balanced, remove negative energies and raise our frequencies.
When the Moon is new, the Sun and Moon are aligned in the same zodiac sign. This means that the energy is completely concentrated on that particular sign. New Moons represent new beginnings. The New Moon is a time to plant your seeds for the future, an energetic portal to pull in what you'd like to manifest. When setting your intentions, being very clear on what it is you want to manifest in your life, is crucial during a New Moon. If you are not clear or don't know what it is you want, that's okay, instead ask for help in the forgiveness, sharing, confidence, courage, or awakening department. That's always a good thing!
A SuperMoon is when the moon is at its closest point to Earth. The Earth, Moon and Sun are all in a line with the Moon in its nearest approach to Earth. It is also said that a SuperMoon can create a bit of chaos in the world from wildfires, storms, major floods to even earthquakes and volcanos going haywire.
SuperMoons are also huge for amplifying the intensity of the moon it falls under.
A Solar Eclipse is when the moon is in between the Sun and the Earth and blocks the light of the Sun from the Earth. Spiritually the Solar Eclipse creates extra energy for the New Moon, therefore making the New Moon so much more powerful.
Events or situations that are triggered by an eclipse usually take 6 months to fully unfold. This is a time when you have powerful opportunities to break old habits or belief systems and begin to make major life changes.
Eclipses are about endings and new beginnings. How you see yourself is how you are perceived by others in the outside world. All this energy affect your personal and business relationships.
Spring Equinox is when the center of the Sun is in the same plane as the Earth's equator. Day and night have approximately equal length. Spring Equinox make the days longer. An Equinox occurs twice a year.
Spring Equinox is when we celebrate as a time a time of beginning and renewal. It is connected to Easter and Passover. Rebirth in all aspects of your life.
Since this New Moon occurs in late Pisces the Solar Eclipse will be in Pisces. Which means you will still feel the Pisces energy lingering around. Pisces are the most psychic, emotional, sensitive sign there is.
They are all about imagination, service, dreams and compassion. So all these feelings will come into focus around this time. This is also a time for acceptance, letting go of things/people and accepting who you are, what you have and taking a leap of faith. Just dive right into it! This an opportunity for new beginnings!
Take a deep breath, relax and mean what you say, because an hour later Aries moon kicks in and patience will be part of this moon cycle. The energy of Aries is a strong one. My Aries peeps are very impulsive, have no concept of the word patience and are extremely selfish. Yesss, I said it!!! Impulsive, reactive, impatient and selfish! BUT at the same time they are the first zodiac sign so they are extremely fearless, brave and love with all their heart. So all of you my darlings will feel all these emotions along with the Pisces energy.
This Friday is such a powerful and magical day so use it wisely for your own good and for the sake of sharing with others around you.
Eclipses always bring a significant change. This particular one is all about testing your faith. It will put an end to an old belief system. The planet becomes very active during a Solar Eclipse so portals from all different dimensions will open up their gateways for you to create complete change in your life. Use this energy to uplift your frequencies and create a life you have always desired. Use the frequencies to heal your mind, body and soul.
Keep in mind that change in all aspects of your life is always a great thing. Anywhere from thoughts, lifestyle, food, health, career, family, manner, dress, goal and desires should have a shift in your life. It's about awakening and having awareness!
Do your absolute best to avoid being reactive and react to situations that are in the end out of your control. Avoid arguments at all cost. The only way to control your surroundings is by making the choice of shifting your thoughts to a positive one. Like attracts like.
You have a huge opportunity Friday to set your intentions and write out exactly what you desire. You will manifest it!
You have the choice of creating a new life for yourself of wonderful and positive opportunities. There are no limits. You can create the life you want. It's important that you understand the powerful light you own inside of yourself. Let it shine!
You will be tested in areas of your life where Aries falls into your astrological chart. You may feel fearful or doubtful but don't give in. It's all an illusion, you're being tested. Have faith! This is exactly where you have the MOST potential to expand your consciousness, grow and transform your life. Some of you will feel the need to start over, move, new job, new relationships (friends and lovers), heck even making up with family members! But this is when you have to center yourself and be clear about what you want and take that leap of faith and go for it! Change is always positive no matter the process or the outcome.
Starting now, make sure to not act on impulse, let go of negativity, create change in your life and belief system, have patience and faith, practice restriction, and share with not only your loved ones but with people you don't expect anything from. That's true growth!
Have the intentions to receive for the sake of sharing with others!
Ostara is the Spring Goddess which is connected to Easter and Passover so I thought it would be appropriate to honor her with a little fun ritual during the Spring Equinox New Moon:
Items you will need:
Small Black Candle
Small White Candle
Small Yellow or Green Candle
2 sheets of paper
Black Pen
Any colored Pen (not black)
Incense or sage
Ashtray
Using your black pen write down on top of the sheet of paper "BE GONE" here you will list all the items you want gone out of your life. Habits, feelings, issues, situations, etc...Place the list under your black candle
Take a bath or shower to cleanse away any negative vibrations.
Using your "Pink" pen write down on top of the other sheet of paper "REBIRTH" here you will list all your goals, desires or anything you want to change for the greater good. Make sure your list starts with I AM and not I wish, I should, or I hope...those words have negative vibrations. Place your list under white candle.
Light your black candle, white candle and incense/sage. Take the incense/sage and walk around the room with it to clear out any negative vibrations. Make sure to have a window or a door a slight bit open.
Take your negative list and use the black candle to sit it afire and throw the list in the ashtray while you say: "What once was will never be. I'm making room for the new me. Be gone, be gone! So let it be and so it is!"
After the negative list is fully burnt, set your positive list afire with the white candle and quickly use the burning list to light your yellow or green candle and throw the burning list in the ashtray.
Now looking at your yellow or green candle say: "Let me feel, Let me see, Now reborn in positivity, As I hatch into spring, Let all good things now come in. In perfect love and in perfect trust, with harm to none. So let it be and so it is!"
Now look at your candle and meditate for a moment. When you're done make sure to throw away the ashes outside your home into the wind or outside your window but make sure the ashes don't come back in to the house. Make sure all your candles are, of course, turned off.

Take time to write out your intentions this Friday. Make the choice to create a new life. If you are desiring your twin flame to come into your life, new job, new career, new friends, new thought patterns, new anything, this is the time to do so. This is the time in your life, on a universal level, where you can expand your consciousness and have faith that all is as it should be. Know that the Universe is always working in your favor. Act as if the Universe and G-D has rigged it all in your favor! Have Faith this month in knowing all is manifesting in order for you to share your light with the world!
Friday is the day a lot of people will be receiving energy healing so make sure to email me at info@girlievegan.com to schedule your session. You don't have to live in the same town to experience a powerful session. Most my clients are in different states and countries and they feel it just as strong if not stronger than my in person clients.
Take a leap of faith and try something new today.
Stay positive my darlings! Smile in the mirror, say your affirmations, greet strangers with your smile and above all be compassionate and kind with total grace.
Namaste~
And remember:
GirlieVegans Do It Better!!!
Love and light,
Leda xxx
Photo Courtesy: Doreen Virtue