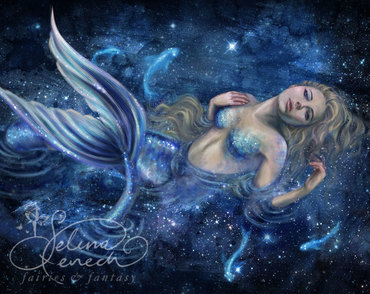 Monday, July 4, 2016 at 7:01am ET enters a New Moon in the sign of Cancer. Happy Fourth of July!!! YAY!
Summer is here with new changes and new beginnings for all! Recently there has been a lot of emotional energy floating around and effecting us all in different ways. Some using emotions to manifest major blessings, others going through physical pain, others healing from broken hearts and some just feeling extremely drained from all the universal energy. No matter what you're going through, this New Moon in Cancer, is here to say the worst is now behind you! New positive energy is here to uplift you and all you have to do is just believe. What a great way to start summer knowing by the end of the month you will have a different perspective towards life. This New Moon is here to make things lighter!
The Sun is in Cancer until July 22, Venus in Cancer until July 12, Mercury in Cancer until July 13, Mars in Scorpio until August 2, Jupiter in Virgo until September 9, Saturn in Sagittarius until December 20, 2017, and Uranus in Aries until May 15, 2018.
Planets retrograde: Saturn (March 26 - August 13) Pluto (April 17 - September 26).
Rainbow bright starlight month ahead, so let's get to it!!!
A New Moon means the sun and the moon are in the same zodiac sign. New Moon means the opportunity to start fresh. Represents new beginnings. It's when you start a new month with a choice to grow spiritually and to transform your life. You are influenced by the energy of the month on every New Moon even if you are not born in that particular month. It's the time to plant new seeds and state your desires and watch them manifest from that moment up to 6 months. This is a powerful time to write down your intentions and work on your new vision board. If you don't know what you want, ask for clarity.
ENERGY:
The past few weeks for most, not everyone, have been rocky when it comes to health issues, family problems, career setbacks and feeling drained from everyday struggles. Well, all of that, is pretty much released into the universe as soon as the New Moon in Cancer kicks in. Like Annie once sang, "The sun'll come out tomorrow", is exactly how you should see your life right now! It's a fabulous month ahead filled with new beginnings, success, spiritual growth, victory, love, new everything! Cancer has the ability to expose the emotions you need in order to release what no longer serves you and attract new opportunities. Use the positive traits of Cancer in order to turn around any situation this month. Avoid getting stuck in the past, feeling sorry for yourself, becoming extremely needy and dependent of others. Those are the downside of Cancer. But with this strong New Moon, you will be able to enjoy all of the success this month is offering you. This is an excellent time for you. Anything you begin now, will have major success shining through. You will succeed in ways you never thought were even possible. So start believing in yourself and in the light that shines within you. There is a lot of joy around you with this New Moon in Cancer. A lot of you will be taking your spiritual journey one step forward leading you into the enlightenment you so yearn for. Some of you will experience public recognition and it will be so well deserved. This month will be unstoppable for you!
LOVE:
When it comes to love this month, this New Moon in Cancer will bring you what makes the world go round: LOVE!
For my singles peeps: this month you will be meeting someone new, possibly a fire sign (Aries, Leo, Sagittarius) sun, rising or moon. Lots of new opportunities for you in the love department. You will be going on different dates and you will be the talk of your town! Some of you will meet this person through work and others will finally get the date they wanted from that gorgeous co-worker you have been crushing on. Either way you have an opportunity this month to meet the love of your life! So get ready to shine bright like a diamond honey! Make sure you get out of the house in order to meet new people and experience new dates. Change your routine, please!
For my coupled peeps: this month you will have new romantic adventures with your honey bunny. Some of you have been feeling a little discouraged in your current relationship but this New Moon in Cancer offers you a new beginning. Forgive yourself and your other half if you want to be able to experience a new jump start in the relationship filled with love and success. Go ahead and let it go because you so deserve it! Others will have to let go of their current relationship because there is another one waiting around corner. If current partner is taking you for granted and you tried repairing it, you certainly have your king waiting for you! Change your prince into that king sweetie! Some of you will be getting engaged this month so make sure to have your nails did! Other will be getting married or just recently got married, so this month will be extra romantic for you!
CAREER/FINANCES:
Money money money money moneyyy! That's what you all will be singing this month!!! A lot of financial abundance coming in with this New Moon in Cancer. Get ready to enjoy your new finances wisely.
You will now stop planning and actually start taking actions towards your plans. Mars was retrograde until June 29th, keeping most of you from making the moves you know you needed to make. Work felt a bit stuck, but now things will be moving forward very rapidly. New finances being offered, new work and new clients.
If you own a business, get ready to receive new contracts, new clients, new projects this month, possibly from a dependable, honorable earth sign (Taurus, Virgo, Capricorn) sun, rising or moon. Making this new opportunity steady and very lucrative.
If you are looking for work, make sure to write down exactly what type of career you want because it will manifest for you. This month you will be able to start a new career, new position at work, and even a raise. If you want to pitch a new idea to your boss, this is the month to do so, especially if they are an earth sign. If they are vegetarian or vegan, even better! They will give you the green light! Go for it!
There is also travel involved for a lot of you this month, and boy does it look very successful! Go head and start making moves this month towards your dreams because by end of the month, you will be so grateful you did!
Well there you have it darlings!!! A great fabulous month ahead! This summer will be unforgettable to all of you for many different reasons. Most of you are setting the foundation to what will be the biggest achievement in your life. There is no looking back after this! Nothing will ever be the same for you! And that's enough to jump up and down in pure gratitude. Make sure to handle anything you need to now under the New Moon in Cancer and before
"The 3 weeks"
enter on July 23rd - August 13th. This is such an exciting time so make the most of it. Allow yourself to let go of the past and embrace the present which is filled with love, light, miracles, blessings, peace, success, and joy!
I believe that as a collective consciousness we can all uplift this planet and heal the people who are feeling hurt and hurting others. Together we can inject love, light and protection in others that need it. Animals and our nature need the same love, light and protection. When you pray and meditate please keep everyone including animals and earth in mind. Together we can raise the frequency of Mother Earth!
Happy Birthday to all the Cancers out there!!! A big hug and kiss to you all!!! Thank you for being a part of my world!
Happy 4th of July my angels!!!
Namaste witches, starseeds, mermaids, unicorns, fairies, goddesses, gypsies and hippies!!!
And remember:
GirlieVegans Do It Better!!!
Love and light,
Leda xxx
Photo Courtesy: Selina Fenech