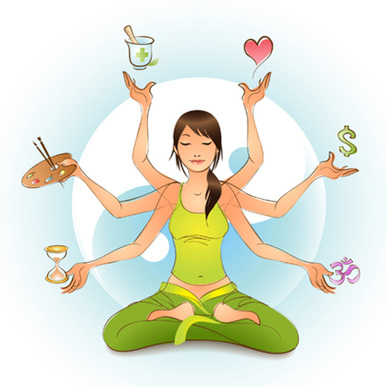 Real Balance and Love is what this blog is all about!
Even though I am a spiritual teacher, I am and always will be a student!

Last night's Zohar class at the Kabbalah Centre was amazing. My teacher Eitan is wise beyond his wizard years! It's so inspiring!
Every time I am in class I feel like Eitan is speaking directly to me and my situation. It never fails! Kabbalah is just that magical :)

This week's consciousness is about seeking real balance in every aspect in our lives. Imbalance causes negativity to sneak in. So when we are experiencing so much drama and negativity we are clearly not balanced.
Our goal this week and every day in this life time should be to seek true balance and harmony in our lives. It's all about attachment and detachment.
He walked us through the story of Abraham and his son Issac. As you all know (I hope!), I don't physically remember being there and meeting Abraham and Issac but I do love decoding the stories from the Zohar/Bible in order to apply it to my everyday life. Why I find it so fascinating! So keep reading!
He explained that when Issac couldn't have children at the age of 37 years old, Abraham carried his son to the hills and sacrificed him to G-d.

Sometimes you have to restrict and step away from someone for a while in order to help them uplift themselves to get to a higher level. Sometimes it comes off as harsh but you are restricting.
Of course we came here to be kind and sweet but sometimes if you are attached to being so kind you have to be harsh in order to be a channel. You have to detach from your ego. You need to detach from what you believe in order to be a channel. It's always about the bigger picture.
When letting go, don't do it because it's your personality is normally to be tough, reactive or bitchy. Do it because you are doing it for the bigger picture. We have to mix water and fire.
That willingness to let go of loving and giving will bring you to unifying water and fire.
And that's what Abraham did by sacrificing his son Issac. He knew by letting his son go, his son would instead reach his unlimited power and be closer to Abraham in the end. He applied attachment and detachment.
He was able to unify water and fire.
Water is about spirituality, kindness, giving, loving, about others while Fire is about receiving, me, me, me, tough love, selfish, so by mixing the two you are experiencing balance.
What happens when you mix water and fire? Think about it...You have water in a pot on a stove, once you add fire the water starts boiling. Now you are able to cook!!! :)

When you meet a friend, soulmate, romantic partner, new business, you become attached. But when you become codependent and become needy then you must detach. Find a balance between detachment and attachment.
When you get too close you start caring too much, worrying, worrying about losing money. Then this is when you detach! Applies to business, love, relationships, etc.
Doesn't mean you will never be close to your loved ones or friends, just means you have to find balance. So if you have to step away for a month or so, then go ahead and detach.

When you are careful not to get too attached that just means you are scared of getting hurt. So if for you it's easy to detach then that means you weren't truly attached and you must push yourself to be more attached so when you detach you feel the pain. It's okay, get attached and if you get hurt, it's okay.
You have to find balance. Continue giving and let go of worrying what others think of you.

Why are we afraid of commitment? Getting attached and hurt.

Learn that we should be embracing pain. Feel the pain, embrace it!
Abraham saw the lesson in detaching himself and sacrificing Issac as a form of receiving true love in the end.
Abraham was able to teach us what true love is all about.

---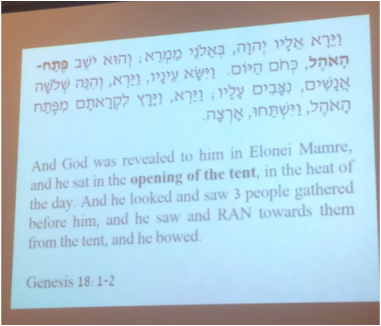 ---
10 Levels of LOVE from Abraham


1. Loving the study and loving to share the teachings.
You should share what is pouring out of you. If you don't want to share what makes you happy then it's not real.

2. Feeling more joy and pleasure from the spiritual work than any mundane pleasures.
We are all tested towards 1% things that take us away from our goal.

3. Aligning our desires with the Lights desires. Developing love and appreciation to those who add light to the world.
Look from the perspective of the light not yours. Your perspective could be you can't stand that person and wish them bad and hope they fail, etc.

4. The ability to give up and let go of my personal attachment for the sake of the bigger picture.

5. Embracing difficult situations and hardships with ease and joy.
Welcome pain with joy. That's true love! That's the goal. Defuse the illusion/pain by embracing the pain.

6. Completing a spiritual action without allowing external interferences to prevent you from finishing the job.
Perseverance all the way.

7. Sharing your passion for the spiritual work with love and without fear.
When you have true love then you should want to share it. When you don't share it with everyone it's not true love.

8. Not being affected at all by people that belittle and make fun of your beliefs and your spiritual discipline.

9. Persevering in the spiritual work and spiritual growth regardless of great accomplishments and great news or bad news and challenges.
You never know the opportunity waiting for you.

10. Doing the spiritual work with love without expecting rewards in the 1%.
Do it for the sake of elevating.


So there you have it my bunnies! All about balance and love this week.
My teacher made a great point about light workers wanting to just sit on top of a rock and send everyone love and light all day but we have to push ourselves to seek balance.
Think about it, if that is what we will do all day then we aren't receiving the opportunity of getting attached and detaching to situations or people. Because wanting to sit there and send light all day is you being attached to the light and you are missing the opportunity to act on your mission in life. The reason you are here. The bigger picture.

This lesson was so important for me because all I want to do all day is heal animals, people, and help the world. But if I don't go out there and seek attachment and new opportunities in people, friends, romance, business how will i embrace attachment and detachment? This is why balance is key for me. I just want everyone to love each other without any labels! I am Holly Golightly! :)

Seek balance and love this week my angels!!! I LOVE YOU sooo much!!!

Namaste witches!

And remember:
GirlieVegans Do It Better!!!

Love and light,
Leda xxx

Photo Courtesy: fitlifemk.com & Leda