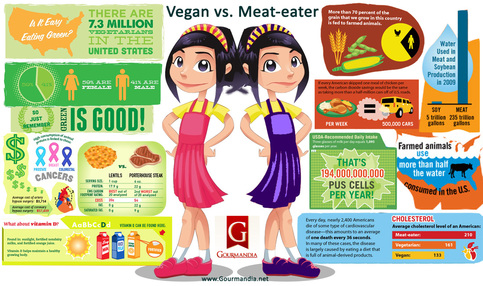 How to become vegan? Sounds overwhelming when you start thinking of how to completely change a lifestyle you have been accustomed to for years! But I have good news for you, it's not that hard!!!
Being vegan these days is a piece of cake compared to 20 years ago. We are in an era where we are lucky to be vegan!!! YAY!!! (happy dance!)

So let's begin! In my previous post I explained the difference between veganism and being a vegetarian, I am a strict vegan who also maintains a gluten-free lifestyle. In my posts I will always promote anything that is vegan & gluten-free, from vegan foods to vegan nail polish to vegan shoes. I will also be posting quick and easy gluten-free and vegan recipes for you and your family. And I also welcome people to share their vegan recipes!

First things, first! The one thing you should quickly remove from your everyday lifestyle is any meat. YES any and all sorts of meat (beef, chicken, seadfood)...What can you have instead? Well there are so many options today!
You have to go to your local supermarket or a health food store and find the vegetarian/vegan section. There you will find tons of different meat-substitute brands for beef, chicken or even seafood. If you don't find a vegan brand or if you live in a small town, request to speak to a manager and place an order! The more you ask and others, the more likely they will order it!

Beyond Meat
One of my favorite meat-substitute is the brand Beyond Meat!
Their chicken-free strips taste and feel like chicken! You can even pull it apart like a chicken and its feels exactly the same. Best part It cooks in just a few minutes!
The chicken-free strips come in 3 different flavors: Grilled, Lightly Seasoned and Southwest.
It's real meat made from 100% plant protein. It's made from peas and soy. It's also gluten-free.
For those of you that avoid soy like myself, I still make Beyond Meat chicken-free strips once in a while.
However, their Beef-free Crumbles I do have often! They are soy-free and gluten-free! YAY!!!
They come in two flavors: Beefy and Feisty.
The beef-free crumbles taste exactly like ground beef. It's incredible!
Its made from peas. It's the only gluten-free and soy free beef-free crumble in the market!
I love adding them to my vegan gluten-free taco nights or to make some yummy pasta dishes.
I will be sharing some great recipes down the road.
You can find Beyond Meat at your local Whole Foods, Publix, Sprouts or HEB markets.
If you don't find it, remember ask the manager to place an order for you!
www.beyondmeat.com
Next items you should quickly eliminate from your everyday lifestyle is your DAIRY products!
I personally LOVE cheese, ice cream, and milk with my cereals. But once I ended my romance with dairy and switched to vegan dairy products, I felt so much healthier even though I was eating so much "dairy"!
I noticed I no longer had to worry about catching a cold during winter season.
During all my intensive research I discovered the link between dairy and mucus, acne, gas, osteoporosis and migraines to name a few. After all that knowledge there is no way I can ever have dairy again! Yuck!
But now I can enjoy my cream cheese, pizza, ice cream and not feel guilty at all because its all vegan!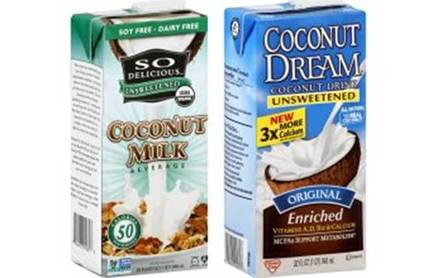 Milk
There are so many different delicious non-dairy beverages you can drink these days.
I highly recommend drinking almond milk, cashew milk, coconut milk, rice milk and hazelnut milk.
I drink all of them from different brands. I switch every week to a different one.
I love the brand Dream for coconut milk, rice and cashew milk.
For almond milk I enjoy the brand So Delicious.
Pacific Natural Foods brand has an awesome non-dairy beverage selection for almond and hazelnut milk which you can find at Trader Joe's or any health food store.
www.tastethedream.com
www.sodeliciousdairyfree.com
www.pacificfoods.com
Cheese
When it comes to vegan cheese the best one in the market is Daiya!
Daiya products are all dairy-free, gluten-free and soy-free.
The Daiya shreds style come in different flavors and they come in handy for pizza, quesadillas or even nachos.
The Daiya Wedges style are ideal for a fancy platter, melt them into your sauce or cut them for your kid's lunchbox.
The Daiya Slices style are perfect for your favorite sandwich. They feel and taste like real cheese.
The Daiya Cream Cheese style spread is delicious to have with your favorite bagel.
The Daiya Pizza come already prepared for you in different flavors and all you do is place it in the oven.
After trying all their products I am hooked and can't live without them!
I suggest you switch over to Daiya cheese products right away!!!
us.daiyafoods.com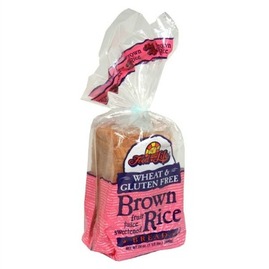 Bread
Believe it or not, not all breads are vegan. A lot of breads contain eggs, milk or even honey. So when choosing a vegan bread make sure it is one 100% vegan. I personally love Food for Life brand because its vegan and they have gluten-free options. They even have vegan and gluten-free English Muffins!
You can find Food for Life products at any health food markets and Trader Joe's.
www.foodforlife.com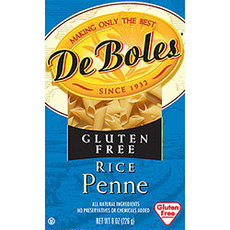 Pasta
When it comes to pasta its always important to double check and make sure it is egg-free. Most boxed pasta contain eggs.
I'm half Italian so I automatically live for pasta! I could have it everyday if I could!!!
But I only have vegan and gluten-free pasta.
There are so many brands out there that are gluten-free and vegan. Check your local health food store to see what brands you like and taste delicious to you.
De Boles offer that Al dente taste that I so love!
www.deboles.com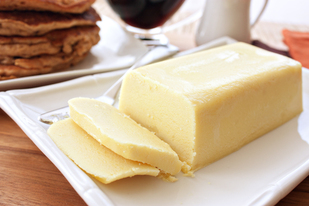 Butter

Vegan butter is a sensitive subject to some. There is the famous vegan butter that everyone loves but people also seem to not realize that they use palm oil which kills the Orangutans. Most animal activists like myself have been avoiding any vegan butter brands that contain palm oil (palm fruit oil) and have resorted to making our own butter.
Of course there are different butters out there like almond, cashew and coconut butter but if you're looking for the buttery taste then I would suggest making your own.
I will later include a delicious, easy and quick recipe for you to make!

I hope you can you use this post as a reference and guide on how to substitute your current meat and dairy products! Being vegan these days is a piece of cake!
I highly recommend always checking your ingredients on all your products while you are at your favorite health food store. I know it sounds like a drag but you quickly get used to it and kind of love it!!!
I look forward to posting more information on how to become vegan and some yummy recipes.

And remember:
Girlie Vegans Do It Better!!!

Love and light,
Leda xxx


Photo Courtesy: Gourmandia.net, Peta.org, Veganessentials.com, Meredone.com, Naturalie.net, Daiya, Onegreenplanet.org, Deboles, Vegan.com
---