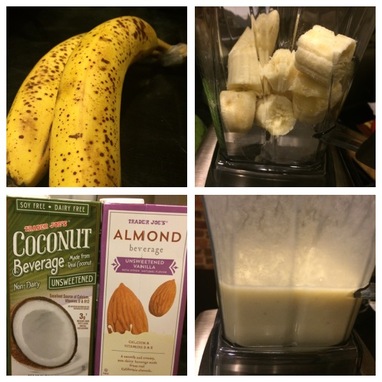 A simple, easy and fun smoothie to make is a banana smoothie!
It's so delicious and packed with potassium.
Always great to drink a banana smoothie when you are on a transition to being vegan or if you are currently on the
GirlieVegan Raw Till 4pm Challenge
.
It's easy to make, few ingredients and taste so good!
GIRLIEVEGAN BANANA SMOOTHIE:
2 Ripe Bananas
8oz Almond Milk (use Raw Almond Milk if on the Raw Challenge)
2 tablespoons Vegan Coconut Creamer
3-4 Ice cubes
In a blender mix all the ingredients above until it's well blended!
* You can substitute the Almond Milk with Coconut or Rice milk.
Serves: 2 cups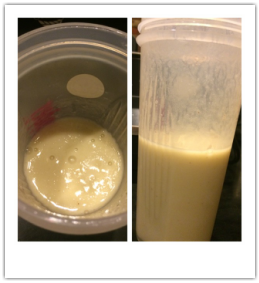 Voila! You are ready to serve and drink your GirlieVegan Banana Smoothie!

Share pictures of your GirlieVegan Banana Smoothie on social media using the hashtag: #GVRT4 or #GirlieVegan

And remember:
GirlieVegans Do It Better!!!

Love and light,
Leda xxx