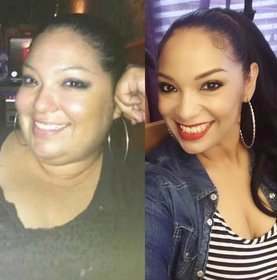 Hello beautiful souls,
Let me preface this blog with a little back story.
​Five years ago, I lost my father to cancer and it was a huge turning point in my life, spiritually. I began seeking the "higher being" and asking the age old question, "what is the meaning of this thing we call 'life'?"
Raised Catholic, as an adult I knew organized religion was not for me, it never quite felt right with my soul. I began to research. With my research, I began watching Oprah's "Super Soul Sunday" on the OWN network. Watching various spiritual leaders on this amazing show was crucial in my eyes beginning to open and realizing everything is connected; we are such a small piece of such a massive puzzle but one thing remains the same, WE ARE ALL CONNECTED.
Soon after, I took up meditation, which was life changing, to say the least. Meditation allows me to keep calm, centered and focused on seeking and reaching my ultimate purpose on this earth. This lead me to read the book "The Alchemist" by Paulo Coelho and again my life was altered; there it was again…ultimate life purpose or personal legend, as it is named in the book. That book forced me to go deep in my introspection and find out what makes me, well, me. Soon after, I found a church called True Worship Tabernacle and another life altering moment occurred.
In a bible study on a Wednesday night, the scales fell from my eyes and I realized who God is and once again how we are ALL CONNECTED!! I was baptized in Jesus name in November 2014. From that day forth, I have sought God and my ultimate life purpose. Which leads me to where I am now, I am a 35 year old woman who has tried every diet in the world and each has failed due to me not addressing the real problem…my emotional connection with food.
I had contemplated going vegetarian for some time, almost as a last stitch effort to lose all of this weight which I accumulated over all the years of dealing with my trials and tribulations in an unhealthy manner aka stuffing my face and drinking myself silly.
However, as I began finding peace within myself and letting go of past hurt and anger (through God, prayer and meditation), I was able to really listen to my body and spirit and it really urged me to work on how I fuel my temple.
That is when I received a call from the beautiful soul, Leda Beluche, and a week later I am one week into the
GirlieVegan Raw Till 4pm 22 Day Challenge
and three weeks without any animal meat (with the exception of Thanksgiving. I totally picked an inopportune time to start this lifestyle change…lol).
The first week of the 22 day vegan challenge was actually pretty amazing. I lost 6lbs, I feel lighter, I wasn't hungry and I enjoyed the vegan food. However, in a conversation I had with Leda, we realized I may have a gluten allergy (working on getting an appointment to the doctor to confirm) so we decided to also cut out gluten; which changed a few things…lol.
This limits my options and gluten free bread, well, it is not very delish. LOL.
The problem is where I live, vegans are a very very very small minority; therefore my options are extremely limited. We do have Sprouts and that has been a lifesaver for me on this journey but the selection is not vast. Which brings us today, day 8 on the challenge and I have a headache and I am hungry!!! This morning, I had my smoothie and it was great but there is a lot going on in my world and my mind is trying to get me to comfort it, as I have always done, with food. Old habits die hard. Please pray for me and I will keep you guys posted and post some pics soon. Sending light and love your way, beautiful souls!!!
Taryn De La Rosa"People will forget what you said, people will forget what you did, but people will never forget how you made them feel." -Dr. Maya Angelou